OUR STORY
The River Coffee journey started back in 2010 after Will started working as a part time barista at a local and new coffee shop,Thyme and Tides. After completing a training course with Monmouth Coffee in London the depth and size of coffee as industry became apparent. After 4 years as a barista, Will moved to work at a coffee roastery while completing a degree in business. An extensive research project left Will wondering what life is like in coffee producing countries. With the view of there being no better way to learn than experiencing something, Will booked a one way ticket to Colombia and spent the subsequent year travelling through latin America, living and working with coffee producers. It was there, whilst working on a farm in Costa Rica that the idea of River Coffee was born. Having been a part of the incredibly hard work coffee production is, the importance of traceability and recognition was strong. In 2018 River Coffee became established, just down the road from Thyme and Tides where the journey all started.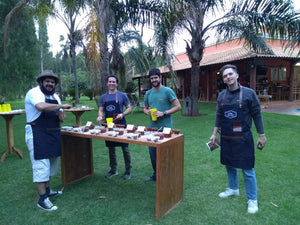 OUR MISSION
River Coffee Roasters are on a mission to source, roast and supply unique and exquisite coffees from real people and communities through direct relationships. We aim to deliver high quality speciality coffees to our wholesale and online partners; providing provenance, training, and support in order to create the ultimate coffee experience. Our roastery is located in Winchester, Hampshire.
Through direct relationships with producers we are able to ensure quality premiums we pay end up directly back in the hands of the producer, working collectively together towards overall progression.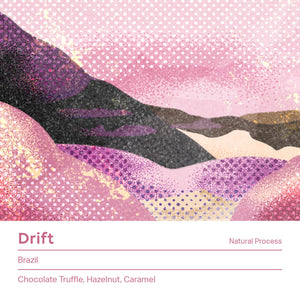 River Elements
Land, water, altitude and sunlight. are key foundations in the production of coffee. But, without people and communities coffee production would not be possible. Our logo showcases these important foundations and ties our strong links to the people and communities involved in the production of coffee.
LEARN MORE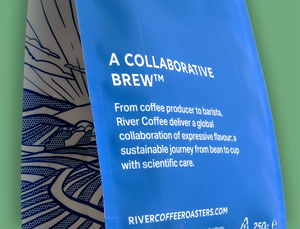 Since 2018
Since our founding in 2018 we have grown organically, focusing on creating a positive social and environmental impact while sourcing and roasting high quality coffees. Our premises and team have grown. We strive to keep evolving. If you would like to visit our roasting facility, purchase coffee or become a wholesale partner please contact us.
Learn more